About us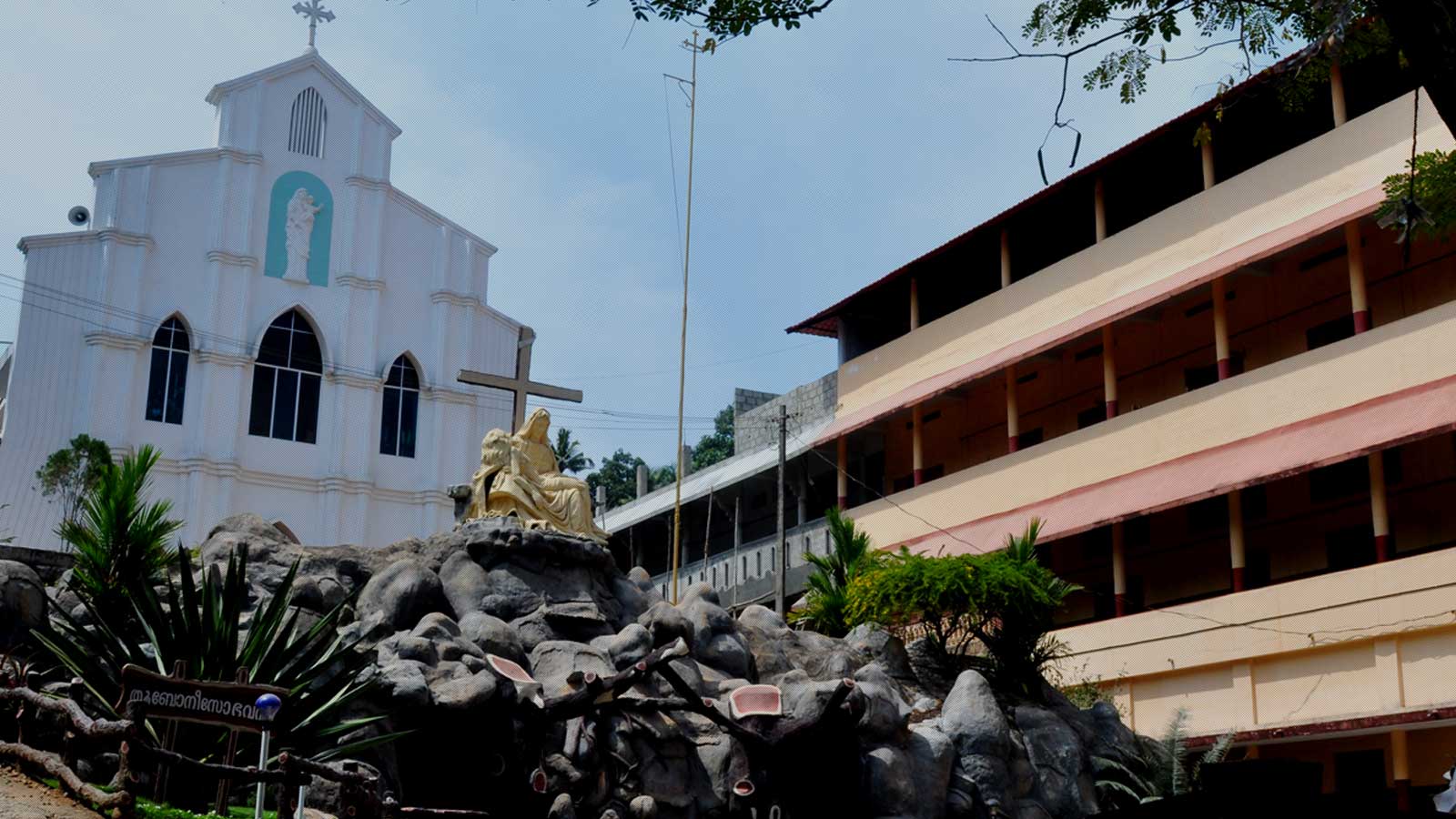 Education is the formation of the new generation for the transformation of the society. lt is the response of the humankind for refined and reformed prosperity.
If you are in search for a high quality value based formation for the students, need an enlightened and empowered prosperity, need to sharpen the intellect of your children, need to identify and nurture the skills and possibilities of your children, need to train your children in a well equipped school; need to send your children to an eco-friendly Kerala village : Mount Mary in the answer of your quest. Affiliated to C.B.S.E (Central Board of Secondary Education), Delhi. Aff. No. 930732.
Profile
This prestigious educational venture of the Catholic Arch- Diocese of Thiruvalla, was established in 1992. The Diocese runs a lot of educational institutions ranging from Kinder Garten to Medical College and Management institutions of excellence. The Arch-Diocese stands for good quality value based education to all people of our society.
Mount Mary Public School & Junior College is affiliated to Central Board of Secondary education, Delhi(C.B.S.E.). The quality of education is ensured here together with the emphasis on the transformation of the new generation. The innovative and efficient management, devoted staff, enthusiastic students and responsible parents join together as the backbone of the school. We hope to give enlightened and empowered loyal citizens to the nation. Be creative and enthusiastic and Mount Mary will be there to lead you to new horizons.
Objectives
To be with the students for finding out themselves, help them to develop their talents and to be worthy citizens. Inculcate the loftiest values and the finest attitudes in the child. Propel the student to reach his/her highest attitude in every sphere. To make learning meaningful and pleasant even for the tiny tots with the whole hearted co- operation of the parents. To give high quality education at minimum expense.
Our Vision
Impart value-based education for the overall development of students whose dreams bring to reality with firm love, respect, loyalty and discipline.
Our Mission
To impart quality higher education.
To promote free thinking and creative outlook among students
To cultivate leadership qualities among students.
To build up a community of professionals who are committed and loyal to their profession.
Priorities
Along with the academic excellence, school strongly upholds moral and spiritual values. The integral development of each student is the prime goal and it is achieved through effective study, sports & games and other co-curricular activities. Special efforts are made to promote integration among students who belong to different linguistic, religious and social backgrounds so as to shape them to be open minded and respectful citizens of our global family.
Our Style
Christian in Spirit
Mount Mary is dedicated to Mary, the immaculate mother of Jesus. Our motivation and dedication is Christian, based on the Bible. We seek to serve everyone no decrimination of creed, caste or community.
Kerala in Style… Indian in Culture… Global in Outlook....
We esteem, cherish and propagate the noble traditions, culture and heritage of Kerala. Beyond Kerala, our out look extends to our motherland, India and to the entire globe, Yoga and meditation are intrinsic to our school curriculum.
Gandhian Principles
We inculcate the child with a sense of responsibility through Gandhian moral values, of which truth, non-violence, self-reliance,respect for duty and respect for others are more significant.